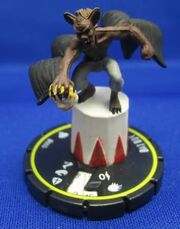 FS055 Bat Boy is a HorrorClix 1.0 monster released as part of the Freakshow set. It is the rookie in the Bat Boy series of monsters.
Card
30 Points, +0 Twists
Beast, Undead, Vampire
Spree - This monster gets +1 to its damage value for each slain victim token on its card.
Vampiric - If the attack causes the target to take at least 1 damage, heal this monster of 1 damage.
Tough Pelt (Stamina) - Damage dealt to this monster is reduced by 1.
Dial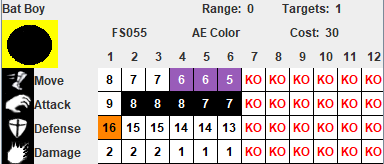 Archived Link